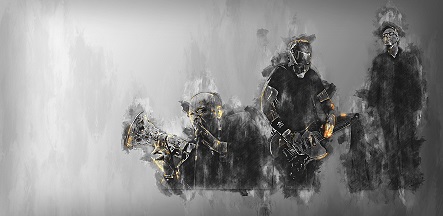 Free Jazz Noise Indus
ATONALIST est né de la rencontre du multi-instrumentiste Renaud-Gabriel Pion (collaborateur de Antony & the Johnsons, Christophe, John Cale, Dead Can Dance, Lo'Jo, Siouxsie, Arto Lindsay, Hector Zazou & Björk,…) et du multi-instrumentiste Arnaud Fournier (membre fondateur des groupes Hint, La Phaze, Dead Hippies). Ensemble ils créent une musique instinctive, en dehors des codes, puisant autant dans la musique contemporaine, le free-jazz, les modes orientaux non-tempérés, que dans la noise, l'indus et l'electronica. Sur la moitié des titres, ils sont rejoints par le chanteur irlandais Gavin Friday (chanteur des mythiques Virgin Prunes ; compositeur de musiques de film ; et collaborateur de U2, The Fall, Coil, Jah Wobble, Howie B,…).
Premier album « atonalism » / Audiotrauma Records / mai 2017.
Nantes         
3 people
Concert à venir:

20/10/17 PORRENTRUY (SUISSE)

28/05/17 aeronef LILLE (with Psychic TV)